Outdoor Worship & Church Picnic
Outdoor Worship & Church Picnic
Sunday, June 18, 2017

Important: This event has already occurred.

10:30AM - 1:30PM
Clayton Park 18513 - 70 Avenue, Surrey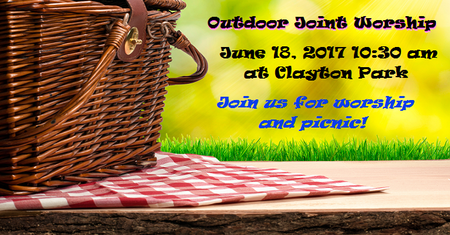 Join us for an Outdoor Worship and Picnic at Clayton Park!
Cloverdale and Hazelmere congregation will be having a joint worship at 10:30 am, followed by a BBQ picnic.
We will be providing hot dogs and juice boxes.
Please bring a dish (such as a salad) to share, your own plate and utensils and a filled water bottle for drinking.
And don't forget to bring your own chair or blanket to sit on!
Return to Events
---